Discover your wild in our quiet untouched and undisturbed lands. Our pristine mesas and mountains provide people with all levels of outdoors experience with opportunities for world-class hunting and fishing, hiking, biking, trail running, and many other outdoor recreation activities. The Purgatoire River flows through Trinidad, offering excellent fishing opportunities, quiet strolls, and meditation spots along the Riverwalk.
We are also very excited to be in the initial stages of developing Colorado's 42nd state park, Fisher's Peak State Park, which now has two trails open to the public, with many more recreational opportunities to come. Further details on this wonderful development are provided below, or you can visit the park's website directly to follow along with the progress.
TRINIDAD, COLORADO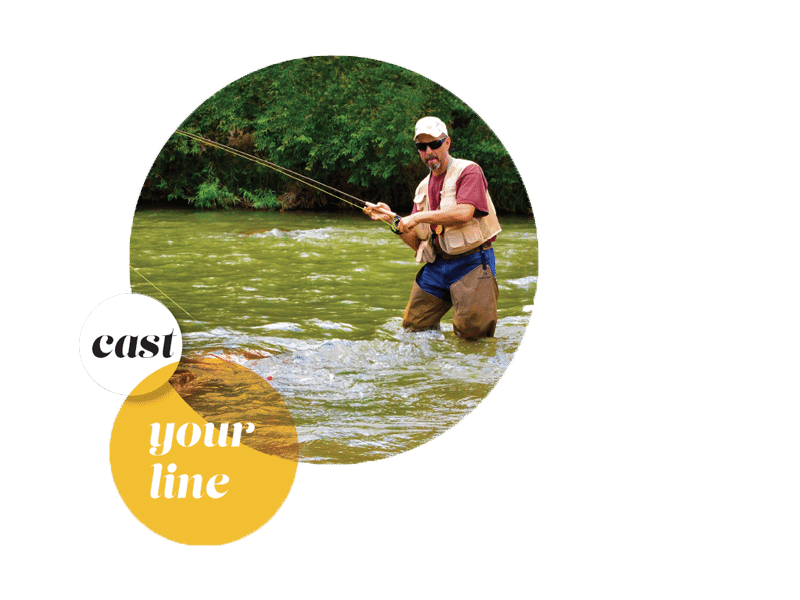 Fisher's Peak State Park
Trinidad is the proud home to Fisher's Peak, Colorado's 42nd State Park, which is an idea that began in early 2019 with the purchase of 19,200 acres of land from a private owner and has now morphed into the creation of Colorado's newest and 2nd largest State Park. Now owned and managed by the Colorado Parks and Wildlife, work has begun with many partners to prioritize the protection of the park's natural, scenic, cultural and biological values while planning the development of enjoyable and meaningful outdoor recreation.
Biologists, archaeologists, and construction crews have all been working tirelessly, conducting scientific studies, defining cultural and historical assets, and laying the groundwork for the park's recreational infrastructure. Management goals are being set and designs created for recreation amenities, such as roads, parking lots, restrooms, picnic areas, trails and wildlife-viewing areas.
Visitors can get a sneak peak at what's to come on the new Fisher's Peak website. There, you can learn more about the peak's development and its partners, and get answers to some frequently asked questions.  Contact us  with any questions about planning your outdoor adventure and happy exploring!
HIKING & BACKPACKING
Miles of historic and scenic park trails run through meadows, grasslands, forests and riparian environments for unforgettable hiking and backpacking experiences. Trinidad Lake State Park offers trails for all abilities and the Sunset Point Trail is handicapped-accessible. The newly-opened Fisher's Peak State Park offers two trails, and more are under development. The Wormhole Loop Trail is easily accessed and is just north of Simpson's rest (near the Trinidad sign).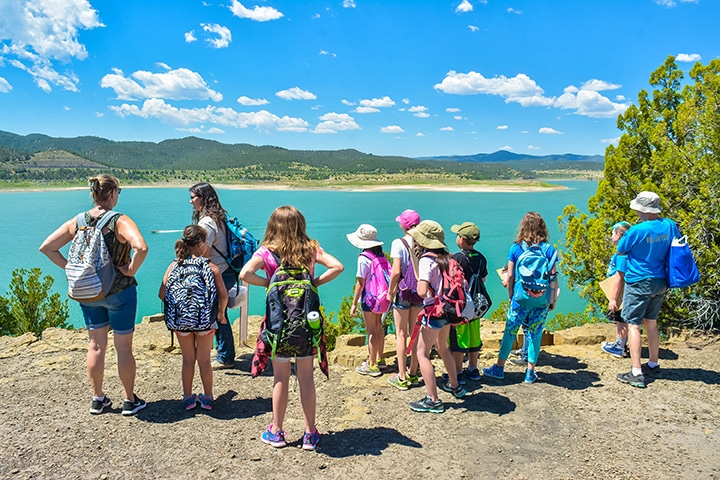 Activities for the whole family offering unique adventure and the opportunity to make memories that will last a lifetime. Contact us  with any questions about planning your outdoor adventure and happy exploring!
CYCLING
Trinidad boasts various opportunities for cycling, whether riders want to enjoy the endless miles of gravel routes recently showcased in the Trinidad Gravel Adventure Guide, or want to ride on the road and follow segments of the Scenic Highway of Legends. The Boulevard Addition is also an option for riders wishing to stay closer to town, and complements Trinidad's Riverwalk trail as a second in-town cycling route. Mountain biking trails can be found at Trinidad Lake State Park, and more are planned for Fisher's Peak State Park, which is still under development.
On October 2nd and 3rd of this year, Trinidad will host a new event produced and run by Lifetime Fitness, The Rad' Dirt Fest. This event will feature two types of activity, cycling and running, the routes for which will stretch along the miles of gravel roads winding through the Spanish Peaks and surrounding areas. Watch the video to learn more, or visit the event's website to register!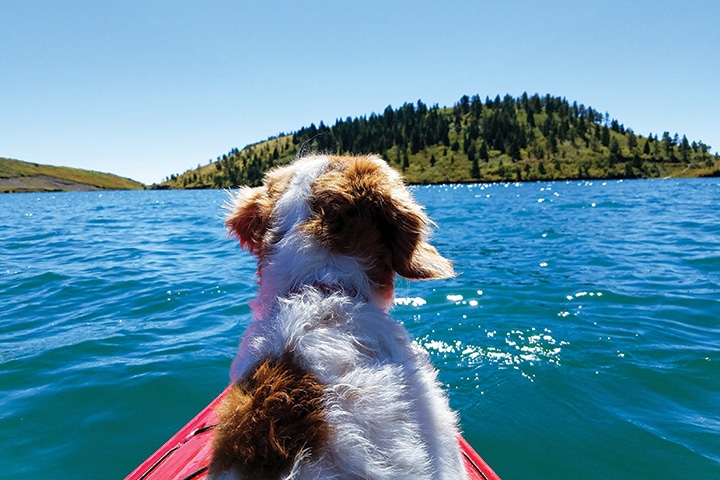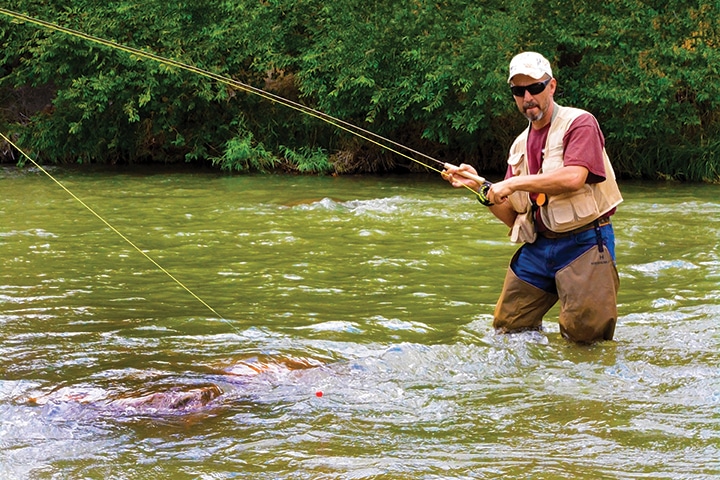 FISHING
From the Purgatoire River and Trinidad Lake State Park to Monument, North, Blue, and Bear lakes, and just blocks from Main Street in downtown Trinidad, every angler has the opportunity to experience our glistening beauty and reel in rainbow trout, largemouth bass, channel catfish, walleye, crappie, wipers, smallmouth bass and perch. Trinidad Lake State Park, Monument Lake State Resort, and North Lake provide exhilarating winter ice-fishing opportunities.
CAMPING
Campers will enjoy views of Fisher's Peak and the Rockies, hiking, fishing and other outdoor activates at campgrounds that include tent, basic, trailer and RV sites with access to potable water and flush restrooms. Trinidad Lake State Park, Monument, Blue, and Bear lakes, as well as San Isabel National Forest and Spanish Peaks Wilderness, offer a variety of campsite options. Also available at Trinidad Lake State Park are playgrounds, covered shelters with grills, volleyball courts and miles of trails.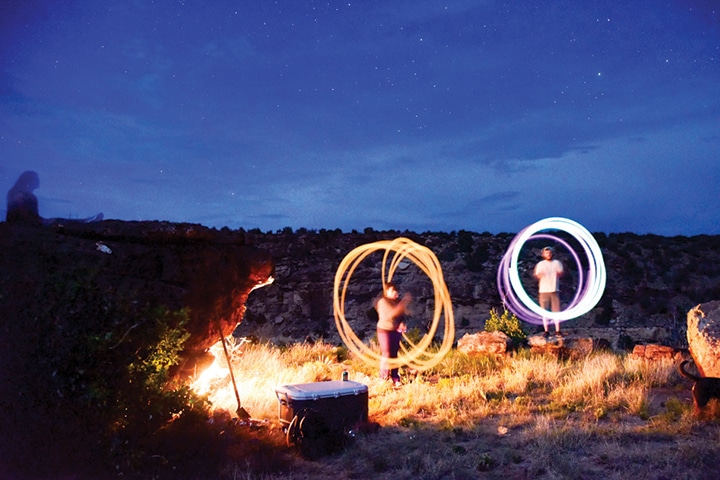 Regardless of whether you are traveling in an RV, planning to car camp, or bring a tent, the camping options are many and varied. Contact us with any questions or for recommendations based on your needs and interests.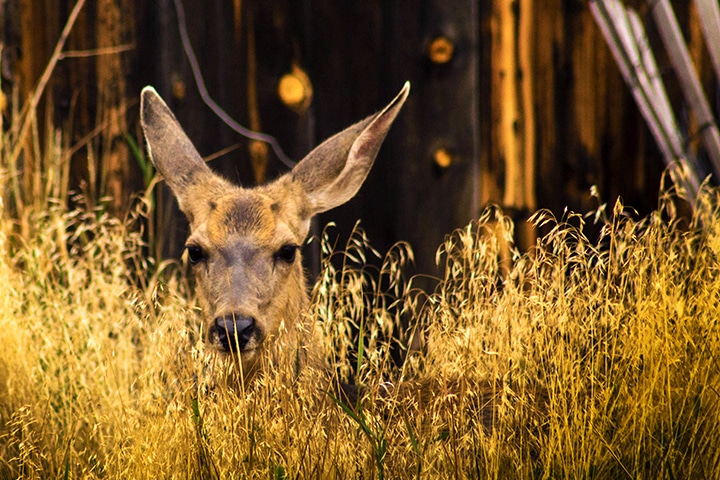 HUNTING
With more than 30,000 acres, the Whittington Center is a premier hunting, shooting, and outdoor recreation facility. Here you can find a shotgun center, firearms museum, and guided and unguided hunts. Full-service guided hunts are available for bull elk, mule deer, pronghorn antelope, spring turkey, and black bear. Unguided hunts are available for spring turkey. Just outside of Weston, CO is Bosque del Oso, which is a top hunting destination. Coldwater streams provide opportunities to fish as well.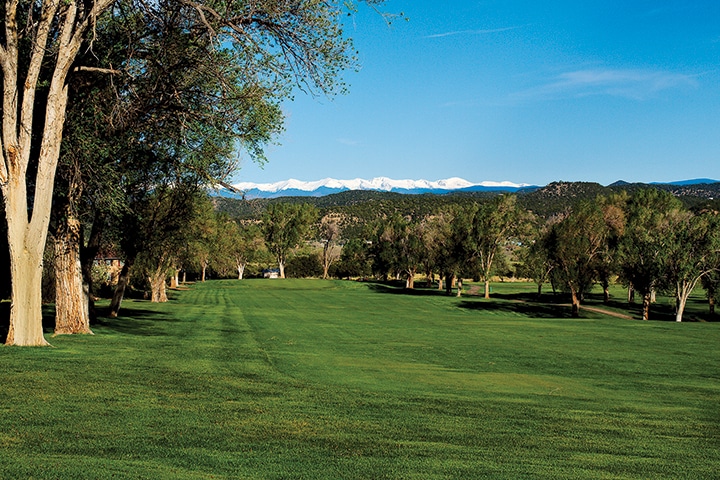 GOLFING
Established in 1910, Trinidad Municipal Golf Course is one of the oldest courses in the state and has been recognized as one of "Colorado's Best Nine Hole Golf Courses." The picturesque views make this the perfect place to experience golf at its finest. You may even see some of our native wildlife during your round, so bring your camera.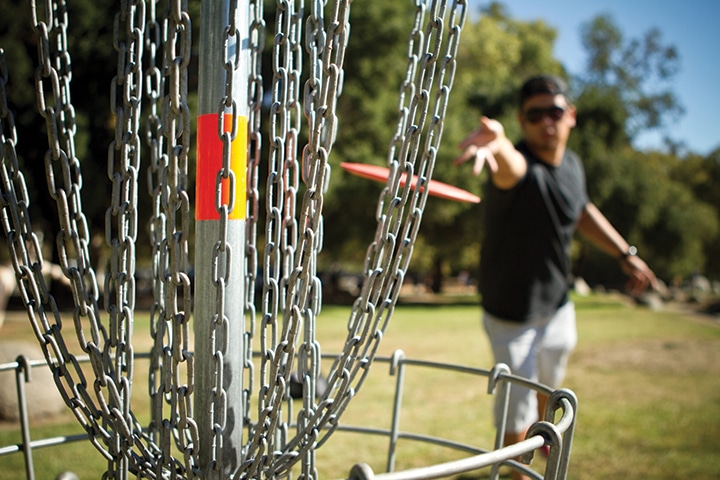 DISC GOLF
Trinidad is home to the Southside Park disc golf course, which is a challenging course just off of I-25. Grab your disc and stop in for a quick nine, some great views, then stroll through downtown Trinidad where you can admire its assortment of 143 original historic buildings that date back to the 1800's.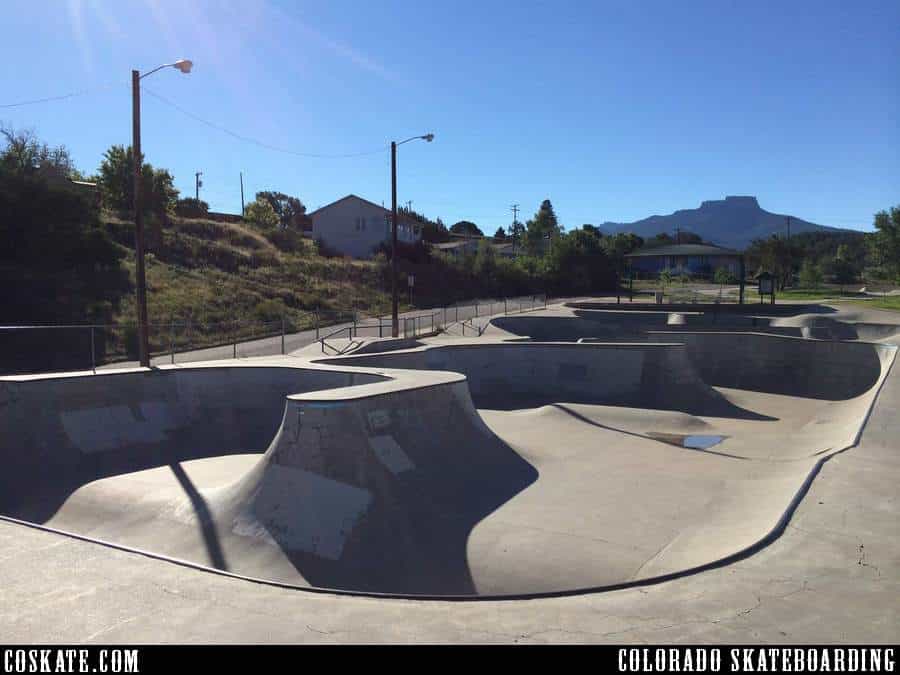 SKATEBOARDING AND BMX
Trinidad Skatepark is southern Colorado's top skatepark!. This free, 15,000 sq. ft. concrete skatepark  has earned rave reviews for its smooth bowls and endless lines. Built by Grindline Skateparks, with an infinite number of lines and unique features making it skateable for days. In 2007, it was rated #9 in the list of top skateparks by skater Tony Hawk! This is where your skateboarding teens can come to wear themselves out in total bliss. So, while you are busy checking out the museums, shopping, fishing, hiking, etc., the kids can be having a blast in a safe place on their own.