The Hidden Gem of Southeastern Colorado
Situated between the shadows of the Spanish Peaks and Fisher's Peak (the state's newest and 2nd largest state park), Trinidad is the cultural, social, and economic capital of Southeastern Colorado. With pristine outdoor views spanning mountains and plains, red brick-paved streets, preserved historical architecture, and a pace of life that is serene and slow, Trinidad offers something for everyone.
TRINIDAD, COLORADO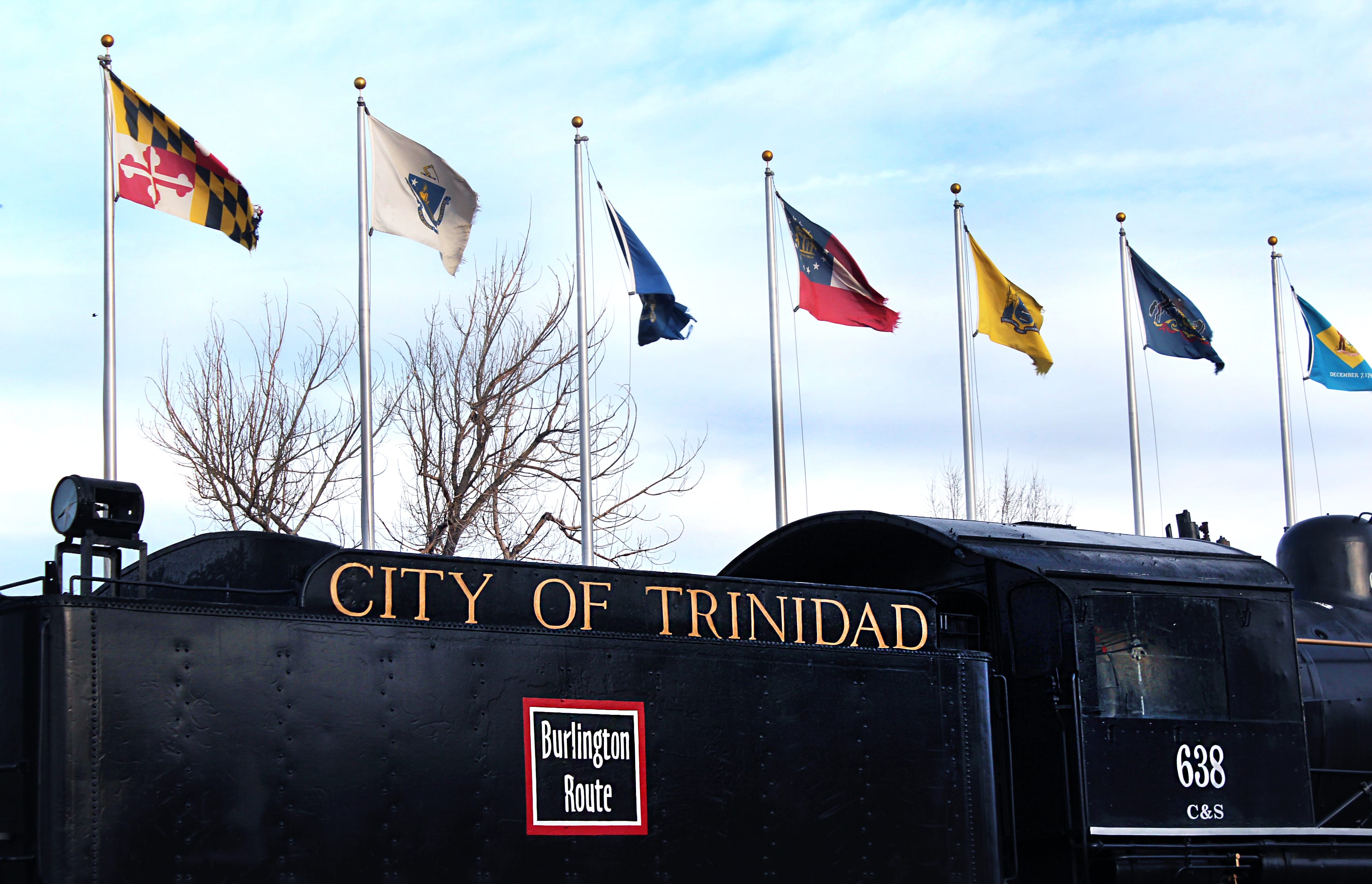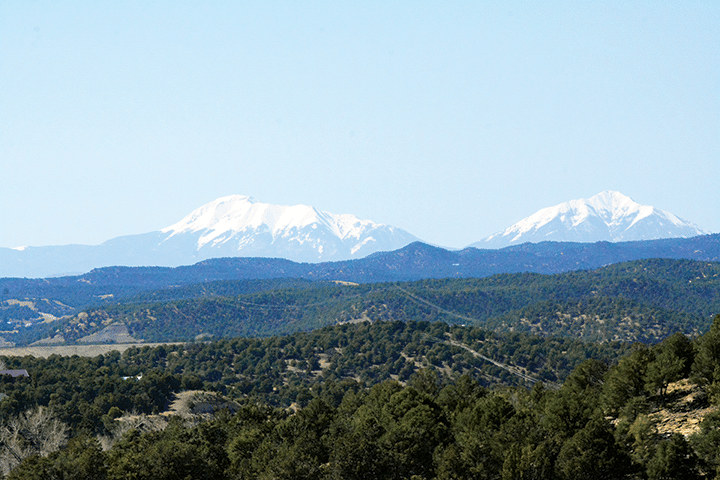 A scenic view of the towering Spanish Peaks, which can be seen from various points in Trinidad on a clear day.
Centrally located 190 miles from both Santa Fe, New Mexico and Denver Colorado, Trinidad is ideally situated for your visit to Colorado or New Mexico.  We are the starting point for the famous Highway of Legends Scenic Byway and located on the Historic Santa Fe Trail. Our roads in and out of the community will take you over passes, through valleys, atop mountain vistas and through historic mountain villages.
Ours is a story of blended cultures, adventurers, frontiersmen and revolutionaries.  Our culture is of legends, from the Native American Utes, to settlers and traders, to the rough and rowdy characters of the old west.  We are the place known for its coal miners who fought the deadly conflict for fair treatment, where a counter-culture was born of the youth of Drop City, and for over half a century, who welcomed thousands of individuals seeking to become who they were born to be in the Sex Change Capital of the World.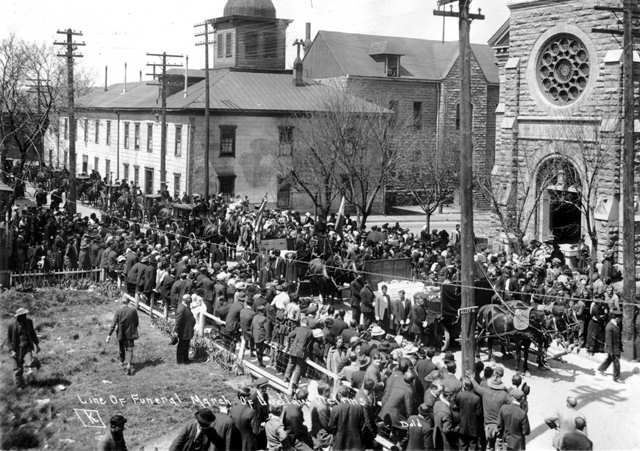 Crowds gathered in Trinidad to pay their respects at the funeral procession for victims of the Ludlow massacre.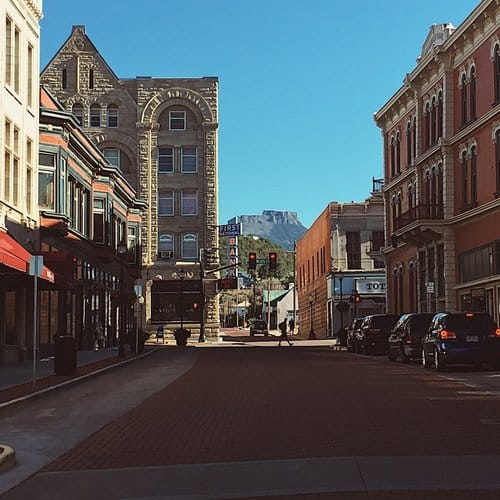 But as times change, we too are evolving. Our visionaries are pointing us in two distinct directions – to outdoor recreation with the anticipated opening of Colorado's 42nd State Park, and to an up and coming art scene with the completion of Space to Create. And so, we continue to embrace our tradition of uniqueness, a community like no other, boasting a truly crazy past and preparing for a distinct and exciting future. 
Pictured left: View of Fisher's Peak from the intersection of Commercial and Main Streets in downtown Trinidad, on which multiple developments and renovations are currently underway, such as Artspace's Space to Create project.