ONE OF SOUTHERN COLORADO'S TRUE GEMS
Step back in time and imagine Trinidad in the late 1800s. This was a major center of commerce with a thriving economy driven by the coal industry. Today, Trinidad is home to 10,000 people and is in an exciting process of reinvention and revitalization. We pride ourselves on our rich history and are working to restore our historic buildings. Come visit our historic downtown. The detail that may be observed in our historic downtown is like no other in the state. Look up to find intricate engravings, columnades, sculptures, and detailing with Italianate stonework facades that give the city an almost European look and provide a rich backdrop for present-day Trinidad.
VISIT OUR HISTORIC DOWNTOWN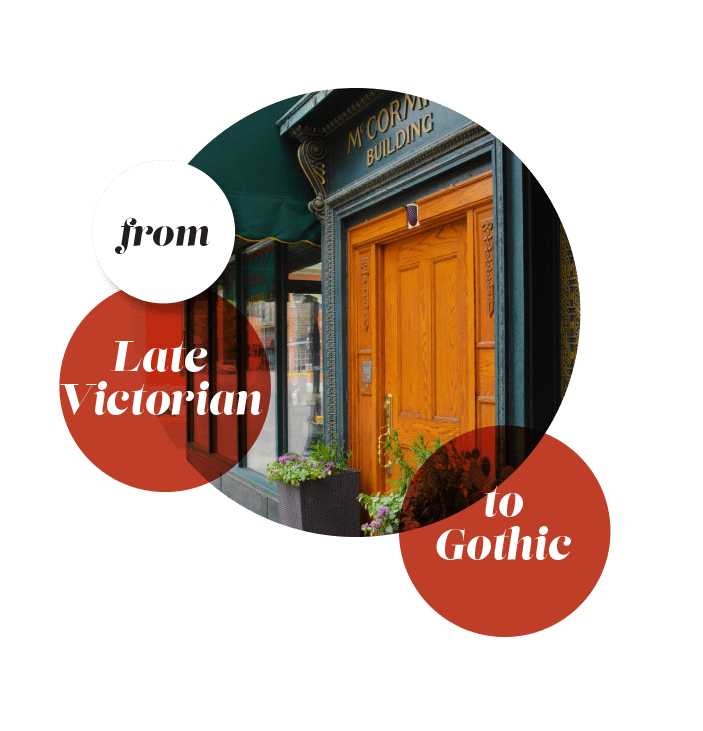 Visit the Corazón de Trinidad District and you will find 55 of the best examples of Late Victorian commercial architecture in Colorado. With the arrival of the railroad and the development of coalfields in the late 1800s, Trinidad became a financial, retail, and cultural hub. With this came the Rapp Brothers, Charles William Bulger and Isaac Hamilton, architects who designed many of the important buildings of this era. The historically significant architectural styles of Trinidad include everything from Late Victorian, Queen Anne, and Italianate styles, to Gothic, Mediterranean, Romanesque, Pueblo, and Colonial Revival, to the Arts and Crafts movement presented in the East Street School, and the Beaux-Arts inspired style of the Trinidad Post Office.
VISIT THE SHOPS AND TAKE A STEP BACK IN TIME