THINGS TO DO
IN TRINIDAD, COLORADO
Trinidad offers an ever-growing number of outdoor activities, shopping, music, nightlife, well-known annual events such as Santa Fe Trail days, Trinidaddio, and ArtoCade, and a burgeoning art and music community that provide entertainment and opportunities to engage for both visitors and residents alike. Trinidad is also the proud home of well-known architecture, such as the Fox West Theatre, which will soon be undergoing a significant renovation, Fisher's Peak, which is Colorado's newest state park, Art Cartopia, a one-of-a-kind artcar museum, and arts endeavors like the Space to Create, an Artspace project designed to support the arts community by providing affordable housing for artists. For additional information on Trinidad events, please see the calendar below and contact us with any questions. Happy exploring!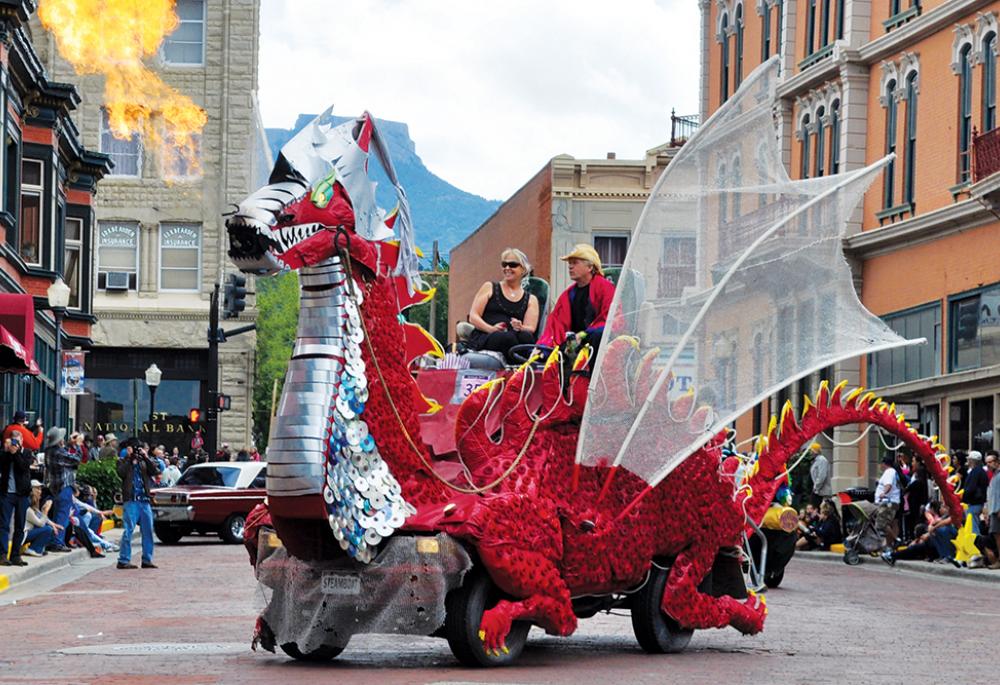 UPCOMING EVENTS

Events for February 2020
Events Search and Views Navigation
Calendar of Events
Calendar of Events

| Monday | Tuesday | Wednesday | Thursday | Friday | Saturday | Sunday |
| --- | --- | --- | --- | --- | --- | --- |
| 27 | | 29 | 30 | | | 2 |
| | 4 | 5 | 6 | | | 9 |
| 10 | 11 | 12 | 13 | | | |
| 17 | 18 | | | | | |
| 24 | 25 | 26 | 27 | 28 | | 1 |
+ Export Events
Find things to do and enjoy events like Open Mike Night from 6:30 to 9:30 p.m. every Friday at Las Animas Grill, where local and traveling musicians jam and perform. Locals and visitors alike can also enjoy the eclectic musical mix introduced by Randini's Musical Circus, which is a music series comprising performances by various artists every other Saturday night at Las Animas Grill. Other venues in town that feature music are Brix, Gino's, Tees Me Treat Me, and Moose's Social Club and Martini Bar. Meanwhile, for instruments or related supplies and services, you can visit Ike's Music (formerly the Columbia Hotel), which offers vinyl, ukuleles, string instruments, lessons, recording services, and live sound, while also gazing at one of the most ornate ceilings in the city.
TRINIDAD, COLORADO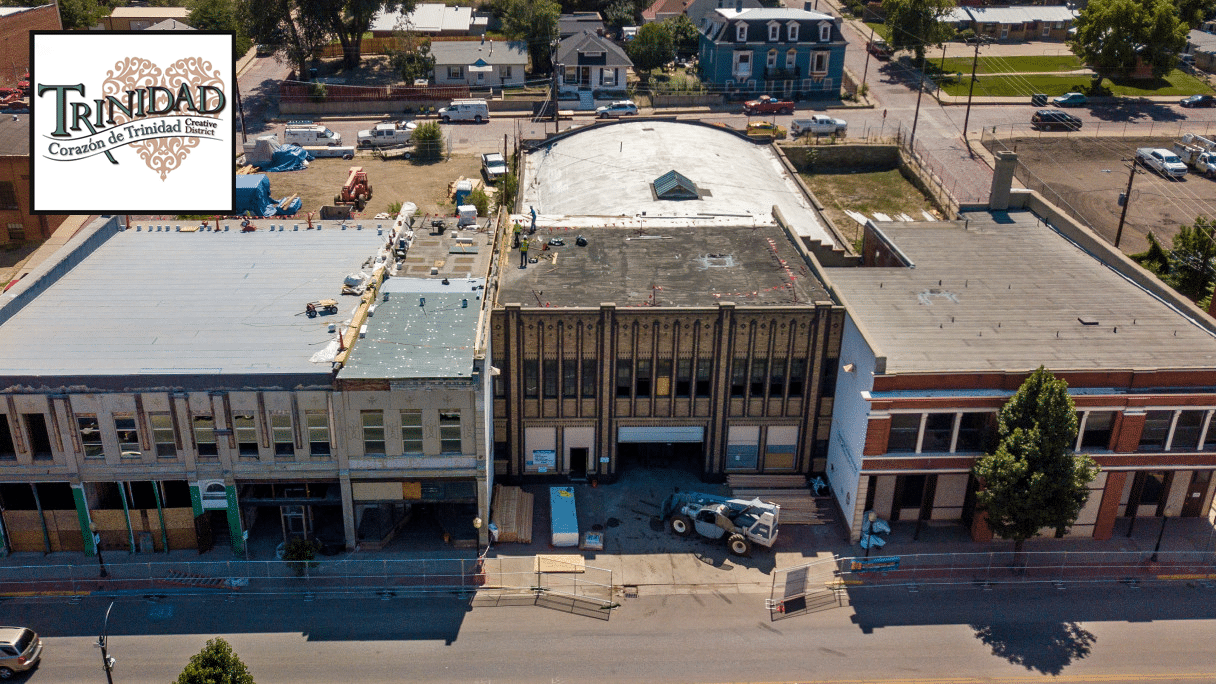 Come and create. Come and enjoy. Trinidad's ever growing creative community has a place for you.
In June, 2013, Trinidad became a certified Colorado Creative District.  In 2015, the city also became a Colorado Main Street community, known as Trinidad Historic Main Street. In 2016, the Space to Create project was added to the ongoing rejuvenation of Trinidad. Trinidad Space to Create is the demonstration project for Space to Create Colorado, a state-led initiative to create affordable creative sector and workforce housing and workspace in rural Colorado communities. 
Trinidad Artspace will transform an entire block of downtown Main Street into a dynamic complex that will combine three historic structures with distinct exteriors, linking the second stories of all three with 13 affordable, live/work apartments for creatives. Street-level amenities will feature a "dirty" makerspace for tenants to utilize, and the city's own, 25,000-square-foot cultural facility. Six blocks away, next to a historic train depot and across from a park, Artspace will construct a brand new building with 28 more units of affordable live/work apartments.
CORAZÓN DE TRINIDAD CREATIVE DISTRICT
The Trinidad Creative District is defined on paper by a loose boundary that encompasses the historic Corazon de Trinidad (Heart of Trinidad) business district.  In spirit, The Creative District is an inclusive effort to support creatives throughout our area and help our rural economy find new vibrancy and diversity through the hands and minds of the creative people who reside here.
The Corazon de Trinidad Creative District is organized to attract artists and creative entrepreneurs to the area, infusing new energy and innovation to promote the economic and civic capital of the community. The District works to create economic activity hubs and provides a focal point for celebrating and strengthening Trinidad's unique identity and sense of place.
Marilyn Leuszler, Harriet Vaugeois, Andrew Schneider, Hilary DePolo, Mike Jolly, Pat Fletcher, and Geoff Peterson