My name is Amanda Littrell, and I'm a young and aspiring business operator in Trinidad, Colorado. I am learning how to run a restaurant from my grandfather, the wonderful Earl Hurley (shout out to Earl, who has been so patient with me over the last two years). Since my time back home, I have hit the ground running with the business, which has involved cleaning, making changes, inspiring, and reinvigorating the business values that have been so important to my family for so many years. Just as things were going along swimmingly, COVID-19 showed its teeth. Since that time, everything I've learned since returning home has been affected in some way. To be perfectly frank, this virus is the pits. Some days, there seems to be hope, as fewer people are admitted to the hospital and we feel like we may come back sooner rather than later. Other days, it's hard to get out of bed and watch the news because so many people are being taken away from their families.
That said, this blog isn't intended to tell you what you already know. This blog is an opportunity to hear from real people, some of whom are small business operators, on how we can adapt to a "new normal", among other things. I wanted to contribute this quick article to provide you with some positivity on what we can do rather than focusing on the aspects of life that are currently unavailable to us. My mom would say I'm a "half-glass full" type of person. So, here's a quick list of some safe, socially-distant activities that I did last Friday to support local business here in Trinidad.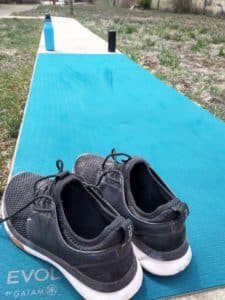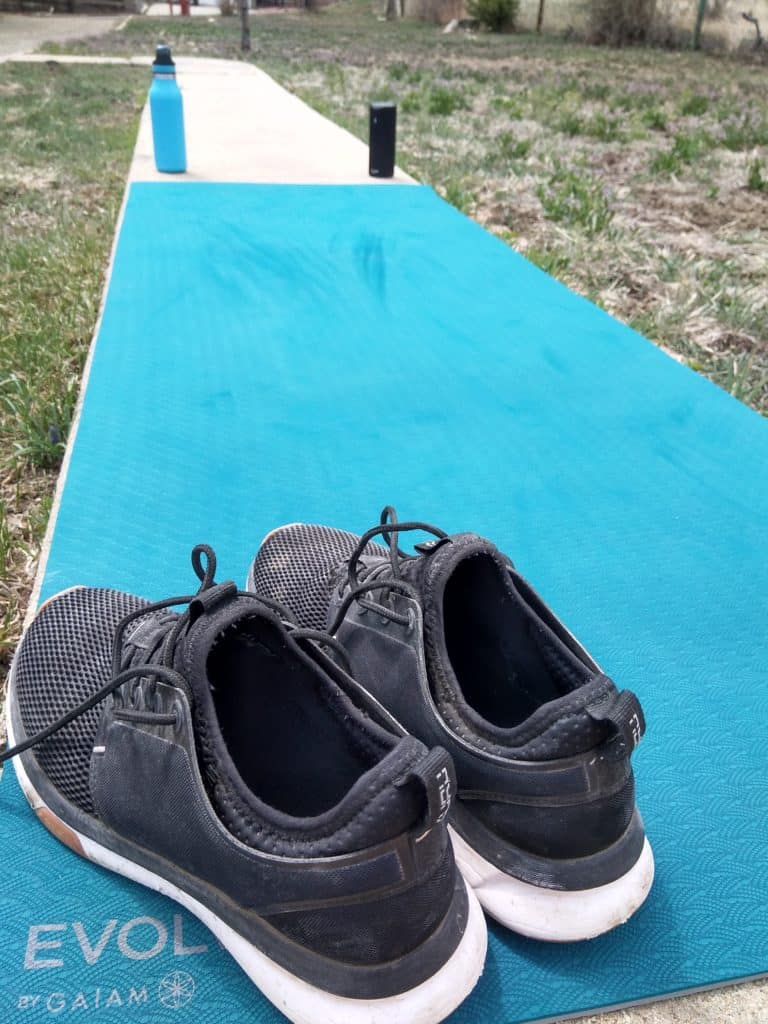 I started my morning with a workout from Peak Performance and Fitness. Cody Roberts posts workouts every Monday, Wednesday, and Friday on the PPF Facebook page. Working out helps to keep your immune system strong and for me personally, helps my mental health too. There is a special word for the energy and feeling of accomplishment after one of these butt-kicking workouts. I'll let you figure it out for yourself. So, bump some Jock Jams and let those endorphins flow through your sore legs!
After the workout, I decided to treat myself with a Praline Pecan coffee and a $1 blueberry muffin (total cost under $5!) from The Coffee Can, which is located at 2000 Santa Fe Trail. It's hard to miss the large, yellow building with flags and banners. They offer coffee, espresso, muffins and soon… "BOMB" pizza. The barista was friendly and helpful (and wore her mask! Yes!). The space was quiet and solitary…Nothing like a good cup of "pick me up"!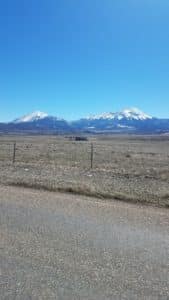 I often take drives to clear my mind, sing as loudly as possible in my car, and get some perspective. Given the guidelines of the current Stay At Home order, I have been taking drives that are closer to home and are on the way to or from some kind of outdoor recreation. On this particular morning, after enjoying a warm coffee and with an energizing workout behind me, a getaway was in store. I started my route by driving up and down Maple Street until I spotted the skeletons. If you haven't seen these hilarious lawn decorations, you have to go check them out, because they are a true riot! I then drove down from the courthouse on Maple and hung a right onto Main Street (Highway 160). I drove out until I reached the left turn for Hoehne. Heading back toward Trinidad, the view of Fisher's Peak is spectacular and I highly recommend it. Taking a drive like this one is a perfect way to practice social distancing, while also getting some much-needed fresh and clean air.
On the way back into town, I suggest stopping by Brix Sports Bar and Grill for one of their DIY dinners. You should contact them via Facebook before you arrive and let them know which package deal you'd like to pick up for dinner. Cooking has been my favorite hobby during this time. In addition to takeout and delivery, Brix is offering a $60, $70, or $80 family-meal deal for pickup every day of the week…sort of like the concept of a "take-and-bake pizza", only with delicious ribeye, salmon, and tiramisu. Check out their Facebook page for details on each option. I've missed their salmon dinner so much! Cooking with the family teaches teamwork, patience, and let's be honest, will ultimately provide a story or two to laugh about when we remember "the pandemic times".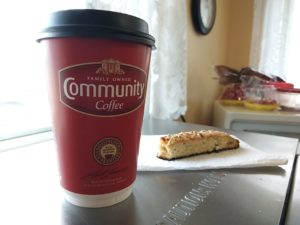 So, there you have it. You can try to fit this all into one day like I did, or spread it out over the course of a week. Regardless, we owe it to ourselves to keep our emotional, mental, and physical well-being at the top of the list. We are, after all, a creative species (electricity, the wheel, GPS to name a few). We can do this!
With her mask on,
Amanda Littrell, Trinidad Tourism Board