If cabin fever is starting to set in, we'd like to remind you of a great way to keep a six-foot distance between yourself and your fellow humans: Go take a drive, either solo or with family, and take it slow so you can enjoy all the beautiful scenery that this area has to offer!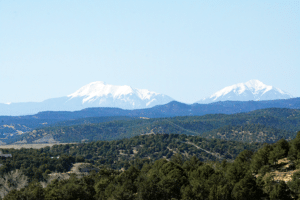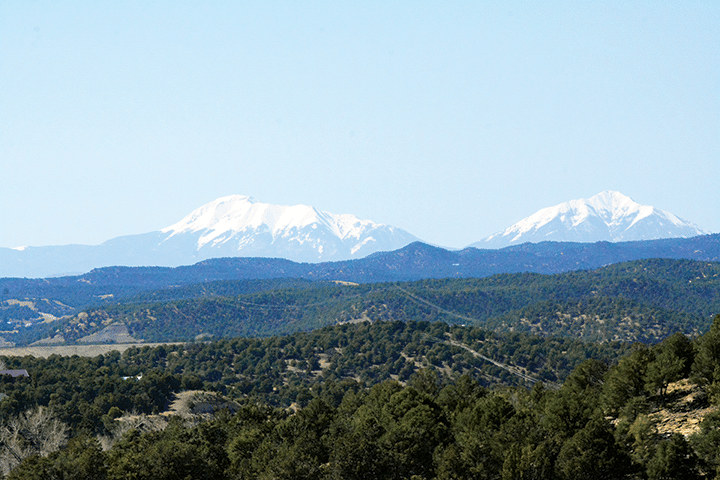 One drive that offers diverse and beautiful views is the Highway of Legends Scenic Byway Loop, which will take you up into the mountains to 10,000 feet and then back down into the flat plains. You'll drive through historic settlements, former mining camps, and even a few ghost towns! You will also have the chance to observe the ancient geologic formations that have shaped the surrounding landscape for millennia.
To highlight the various points of interest along this route, we recommend downloading the free TravelStorys app (available HERE for Android and HERE for iphone), enabling it to detect your location, and then selecting Highway of Legends from the available options in the area. The app will then use GPS to determine your progress along the route and provide auditory information and stories about the Scenic Highway of Legends via your phone's bluetooth that correspond to your location.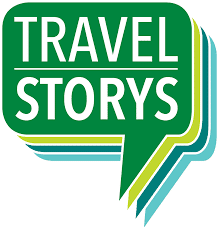 Through this app, travelers driving along the Highway of Legends can hear tales of the old West, with its covered wagon trains and gun battles, learn about the coal and steel production that built America, and hear about the people who made it happen: the coal miners, union laborers, and the mighty Mother Jones. You'll hear about our native people, the lives they lived here, the legends, and even a few tall tales.
Given current circumstances, your car might just be one of the best ways to get out of the house while also practicing social distancing. So, roll down your car windows, breathe in that fresh Colorado mountain air, and head out to explore the beauty that surrounds us. Safe and happy travels!