VISIT OUR DOWNTOWN
HISTORIC DISTRICT
With 143 original buildings dating as far back as the late 1800s, you will find historic architecture being renewed and restored to its natural beauty along the six miles of our celebrated red brick streets, many stamped with the original Trinidad icon. Our downtown showcases small eclectic and independent shops, sumptuous food, the artistic vibrancy of our fun and funky residents, and grand vistas of alpine mountains and southwestern mesas.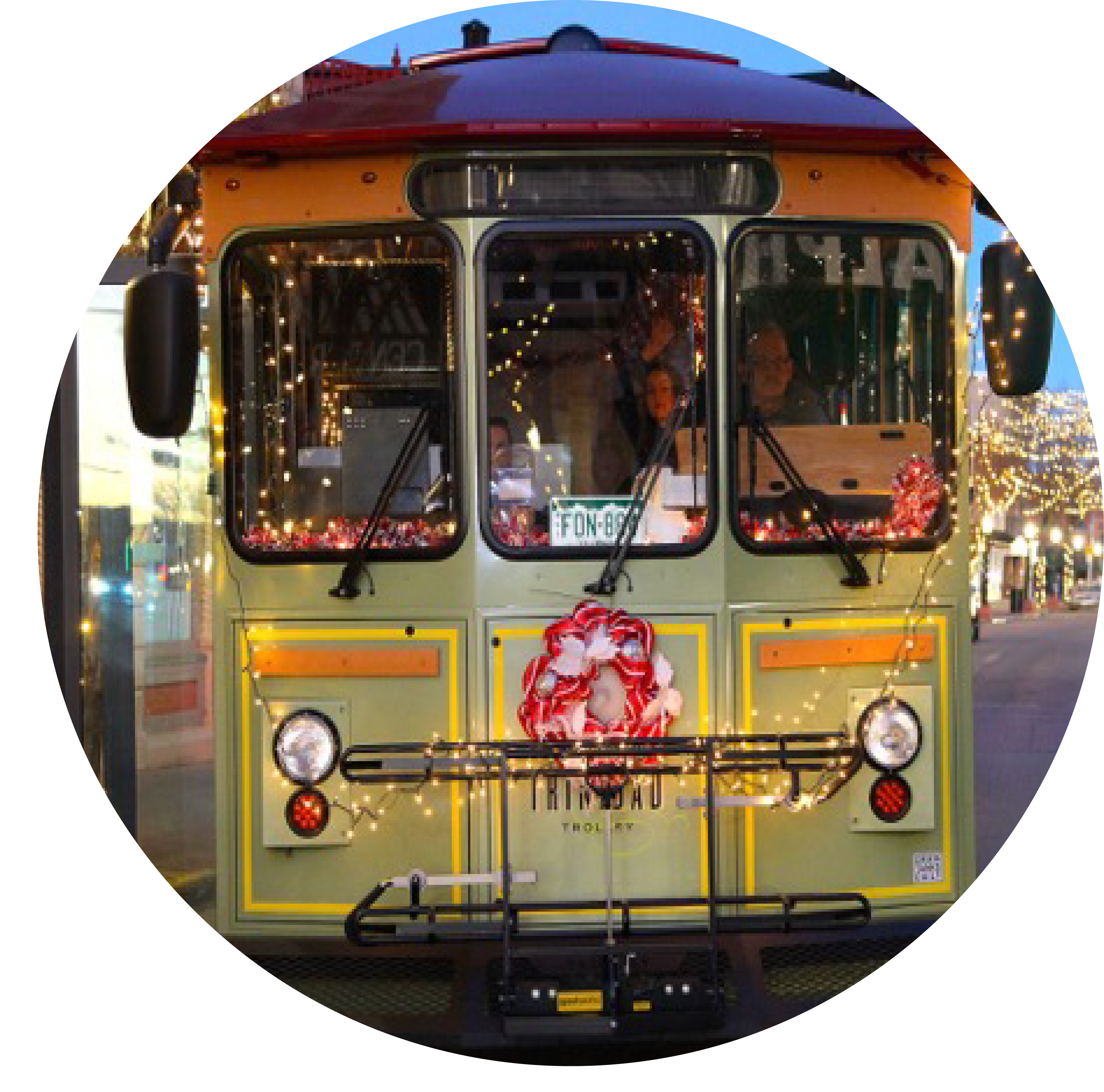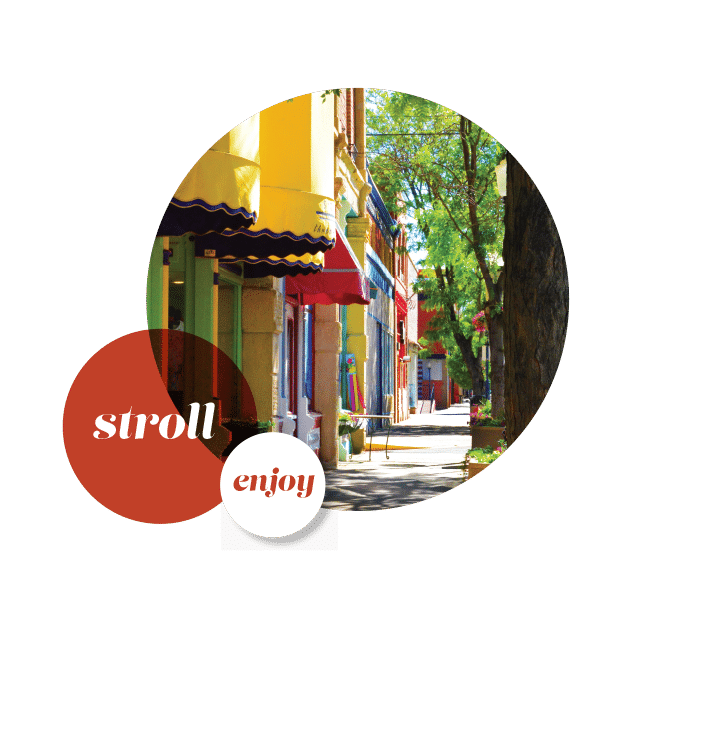 Want to see it all firsthand? Take a trolley ride and see the Trinidad Historic district all decked out for the holidays! 
The Trinidad Trolley departs for the Holiday Lights tour from the Colorado Welcome Center (309 Nevada Ave.). Typical tours are 30 minutes long and travel through the Trinidad Historic District and nearby neighborhoods to view the festive lights on various buildings throughout Trinidad.  Tours are offered December 6th-22nd Wednesday through Sunday between 6 and 8 p.m. For additional information or for group tour reservations, please call 719-846-9512 .
Holiday Lights Trolley Tour Schedule
Wednesday-Sunday: 6 p.m.- 8 p.m.
TRINIDAD, COLORADO
ANTIQUES
BEAUTY & PAMPERING
BOOKS
BOUTIQUES, CLOTHING,
GIFTS, HOME DECOR
OUTDOOR
RECREATION
EQUIPMENT
Tees me Treat me (Fly Fishing)
105 W. Main St.
719.846.8634
TeesmeTreatme.com
PET CARE
WINE & SPIRITS
STEP BACK IN TIME
VISIT OUR HISTORIC MUSEUMS
TRINIDAD HISTORY MUSEUM
The Trinidad History Museum covers an entire city block in the historic heart of Trinidad, and recounts the history of the city from the mid-1850s to the early-1930s. The complex includes the 1870's era adobe Baca House, the 1882 Vic-torian-style Bloom Mansion, the Santa Fe Trail Museum and the Baca-Bloom Heritage Gardens.
312 E. Main Street
Trinidad, CO 81082
719.846.7217
HistoryColorado.org
A.R. MITCHELL MUSEUM OF WESTERN ART
Located in the historic Jamieson's Department Store, built in 1906, with pressed tin ceilings and a horseshoe shaped mezzanine, the museum features the work of Arthur Roy Mitchell, King of the Pulp Western Cover Artists. His iconic western scenes of cowboys, horses and cattle have captured the hearts and minds of pulp western readers from the 1920s to today.
150 E. Main Street
Trinidad, CO 81082
719.846.4224
ARMitchellMuseum.com
COAL MINERS MEMORIAL MUSEUM
The museum is a tribute to the dedicated miners who explored the vast caverns beneath the plains, mountains and mesas of Southeastern Colorado. Here you can discover the industry that built Trinidad by riding a coal car, learning about the history and the workers who challenged the Rockefellers. Tour the lower level that takes you underground offering a peek into the mining experience.
219 W. Main Street
Trinidad, CO 81082

LOUDEN-HENRITZE ARCHAEOLOGY MUSEUM
This museum tells the story of Southern Colorado and Northern New Mexico through geology, paleontology and archaeology. Explore displays that feature locally found artifacts and experience a unique look at millions of years of the area's history.
600 Prospect Street
Trinidad, CO 81082
Trinidad State Junior College
Ground floor of the college library
719.846.5508
Trinidadstate.edu